Created by Nature. Proven by Science...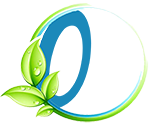 rganically.
All Rights Reserved. COPYRIGHT 2011-2023 Earth'sWorks Laboratories
Information and statements about the products on this site are not intended to be interpreted as medical advise, care, or treatment of a medical condition. Always consult your physician for care and treatment of medical conditions.


Loading
Loading
Product successfully added to your shopping cart
Translation missing: en.products.wishlist.added_to_wishlist
There are item(s) in your cart